What Flamingo 3 was held June 22-23, 2019. What Flamingo is our annual skateboarding festival featuring clinics with celebrity skate instructors, and a party with lots of giveaways. This year we had three events over 2-days.
For Saturday's skate clinics at Huntington Hills skatepark, we hired three of Calgary's most popular skate instructors; Brooke deHondt, Tom Nelner and Benjamin Zack. Brooke took on the morning beginner session and Tom and Ben ran the intermediate street and bowl clinics.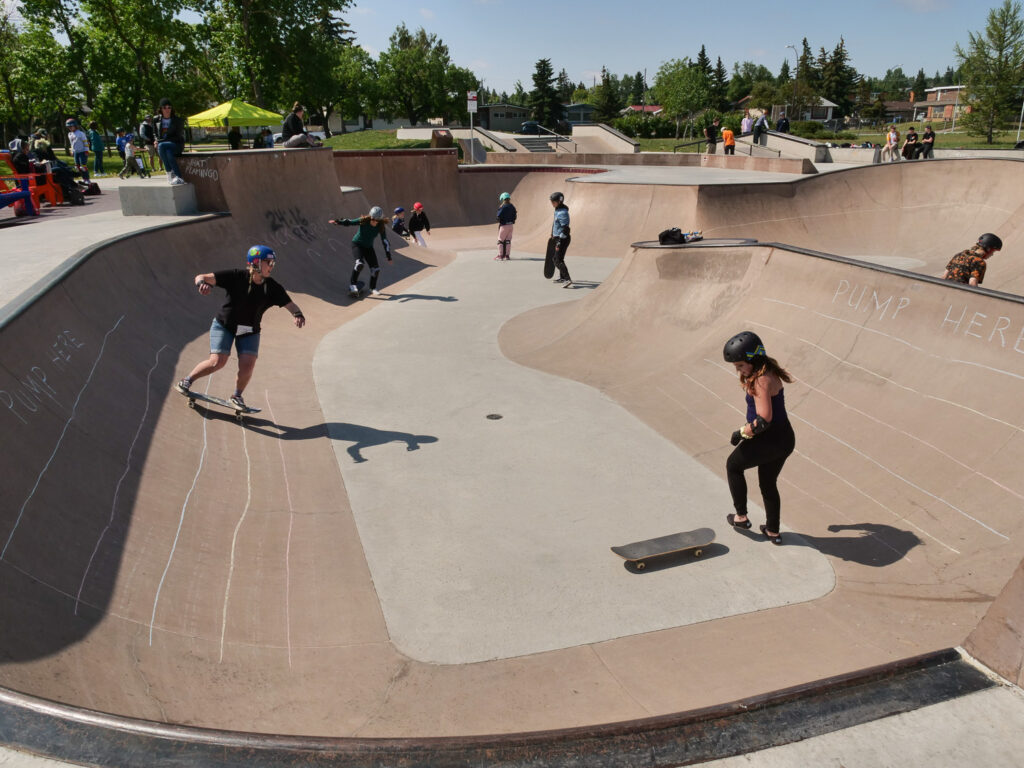 Originally scheduled for June 21, our Go Skateboarding Day event at the Matt Banister skatepark, on the Hull Services campus, was pushed to Sunday, June 23 due to rain.
On Sunday morning the sun shone brightly. We played skate games from Good Push, had prize draws, and everyone rode away stoked.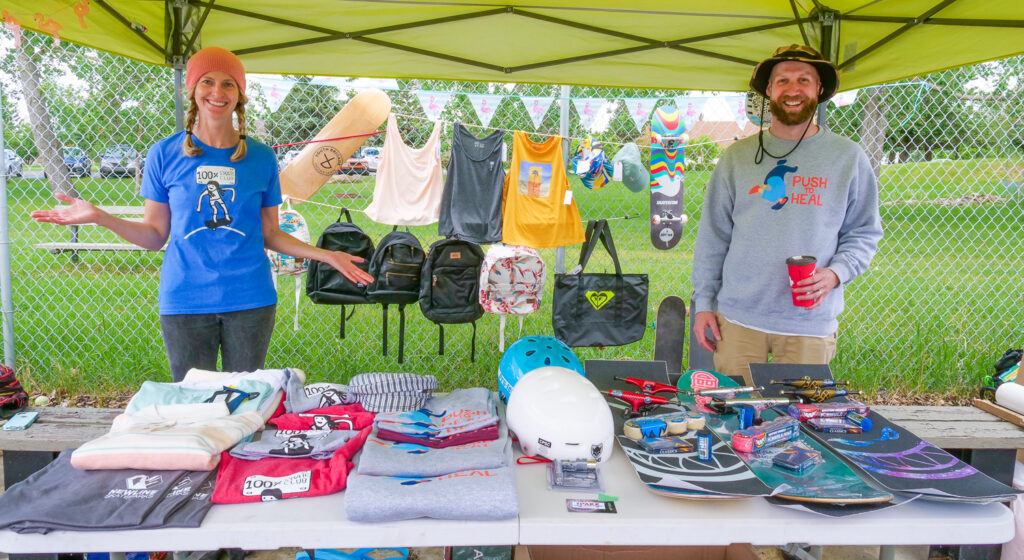 Our main focus of Sunday's session was the positive effects that skateboarding has on our physical and mental health. Skaters wrote messages in chalk on the steps of the skatepark.
We had about 30 skaters attend each day's events.
Matt Allen of Flying Fox Productions, made this sweet video about this event. Check it out.
Thank you to all of our members and sponsors for making this such a successful event! See you in 2020.